Tax ID: 63-1186023
Alabama Rivers Alliance is a statewide network of groups working to protect and restore all of Alabama's water resources through building partnerships, empowering citizens, and advocating for sound water policy and its enforcement.
Alabama has more than 132,000 miles of streams and rivers with more types of plants and animals living in them than any other state in the nation.  However, we also have one of the highest extinction rates in North America, many of which are species that live in our rivers.  Alabama's precious water resources currently face many threats.  From improper enforcement of environmental regulations to the lack of planning and policy to ensure sustainable water for the future, our community is tasked with protecting the waters of the state for the health of the people and the life therein, or else we risk losing natural treasures that we can never retrieve.
Click here to read the Alabama Water Agenda.
Our Team
Our 2023 Interns & Fellows
LEE AUMAN (Tennessee watershed)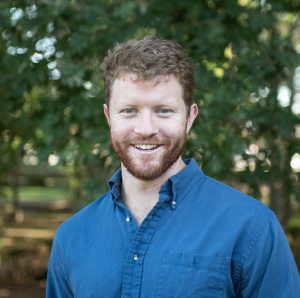 Lee is a native of northeast Alabama and a cradle Episcopalian whose spiritual formation began with his experiences as a camper and staffer at Camp McDowell and continues with his work at the intersection of faith and politics.
While studying philosophy at Auburn University, Lee taught chess to elementary-aged children and served as a youth minister at his local Episcopal Church. After graduating, Lee moved to Camp McDowell to serve as the Conference Center Coordinator. Over the years Lee's passion for advocacy has led him to work on political campaigns at the federal, state, and local levels. Throughout that time Lee has served in various lay ministry positions in the Episcopal Diocese of Alabama.
Lee is in his final year at the University of Alabama School of Law, where he is pursuing a JD and an LLM in Taxation. He recently completed a legal fellowship with the Minority Leader of the Alabama State House. Lee enjoys playing outside with friends, especially when he can bring his dog Hoss.
MADDY CANTU (Cahaba watershed)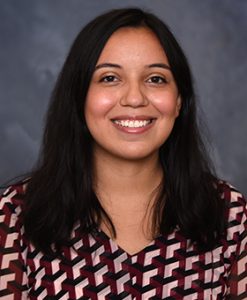 Madelyn was born and raised in Alabama, and is a recent public administration graduate from the University of Georgia. She has experience with workforce development and economic analysis, policy research, administration, event planning, and legal services. She has interned with Greater Birmingham Alliance to Stop Pollution (GASP) and was recognized as the Undergraduate Student of the Year in Criminal Justice. She was also honored with the UAB Best Writers Symposium Award.
JILLIAN MAXCY-BROWN (Black Warrior River watershed)
Jillian Maxcy-Brown (she/her) is a recent addition to the Alabama Rivers Alliance team and is serving as the wastewater research fellow She has a passion for pursing solutions to the complex, challenging water and wastewater issues that are impacting our society. She grew up in Texas, but has fallen in love with Alabama and living along the Black Warrior River in Tuscaloosa. She earned a Ph.D. in Civil Engineering from The University of Alabama with research focused on understanding the scope and impacts of wastewater challenges for communities using onsite and decentralized wastewater management systems. Her work also evaluates the affordability of wastewater services in Alabama for residents with sewer bills and septic tank systems. She uses her experience to play a role in interdisciplinary collaborations to bring affordable, long-term solutions for ongoing water-related challenges. In addition to these passions, Jillian is fond of traveling throughout the state and discovering the uniqueness of each region. She also enjoys crocheting, playing board games, and gardening.
---