The

Young Professional River Defenders

of the Alabama Rivers Alliance fosters a productive space for professional development and nonprofit board and leadership training for professionals early in their careers of environmentalism, advocacy, organizing and more.
The YP River Defenders are facilitated by Dawn Lee, ARA Board Member and former Junior Board Co-Chair, and Victoria Miller, ARA Advocacy Assistant.
HISTORY OF THE GROUP
As part of Alabama Water Rally planning for ARA's 20th anniversary celebration, we reached out to professionals who are early in their careers and interested in water protection. We charged them with developing a plenary at Water Rally diving in to the future of environmental protection in Alabama. The energy was palpable as they shared their vision for the future of our state and their role in defending rivers for the years to come. Our Junior Board was born from these early conversations and we are thrilled to have them help shape the future of the Alabama Rivers Alliance. Meet them below! Interested in becoming a part? Fill out this form and we will be in touch!
MEET THE YOUNG PROFESSIONALS
MADELYN CANTU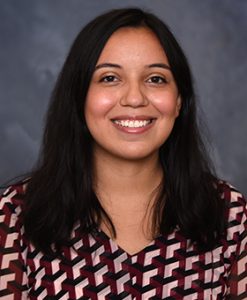 Madelyn was born and raised in Alabama, and is a recent public administration graduate from the University of Georgia. She has experience with workforce development and economic analysis, policy research, administration, event planning, and legal services. She has interned with Greater Birmingham Alliance to Stop Pollution (GASP) and was recognized as the Undergraduate Student of the Year in Criminal Justice. She was also honored with the UAB Best Writers Symposium Award.
ABIGAIL FRANKS

Abigail graduated Summa Cum Laude from the University of Alabama at Birmingham with a B.A in Political Science and Peace, Justice, and Ecology and was a 2019 Rhodes Finalist for the University of Oxford. She is especially passionate about transforming the South into a sustainable and resilient region through advocating for and, eventually, crafting climate mitigation and adaptation policies.
Abigail's interests include nonviolent social movements, environmental policy, community-based leadership, clean energy, and grassroots climate mitigation and adaptation strategies. Previously, she has worked for the nonprofits People's Justice Council and Black Warrior Riverkeeper, and in college she founded and led the organization WEARE (We Envision Alabamian Renewable Energy). In her free time, Abigail enjoys listening to podcasts, exercising (whether it be dancing, yoga, or running), and cuddling with her dog Ginny.
LOGAN MERCER
Logan was raised in Birmingham by a single, artist mother and with a keen appreciation for both the environment and social justice. Splitting his free time between playing in the Cahaba River and learning obscure Presidential facts, an early curiosity in government grew into a budding obsession with how societies organize both among people and between people and nature. As the nexus of both the Civil Rights Movement and a budding environmental activist movement, Logan draws inspiration from Alabama itself.
Now entering his last semester at the University of Virginia where he studies Political Philosophy, Policy & Law, he aspires to become a community organizer before entering law school. He enjoys hikes with his Australian Shepard, Remy, as well as teaching chess to Elementary school kids at the local Boys & Girls Club in Charlottesville. Logan, always aware that his journey has only begun, strives to make a difference in whatever way he can.
ANKUR SHAH
Ankur is a Geospatial Data Scientist at Climate Engine, a startup focused on using satellite data for economic and climate resilience by enabling the financing of climate adaptation and mitigation. Ankur assists the team with product development, data analysis, and environmental research. He is also the Director of Operations at Mycelium, a Huntsville based nonprofit focused on open source solutions for accelerating the circular economy along the themes of waste management, food resilience, and self-sufficient housing.
Before joining Climate Engine, he worked with a team of NASA on Earth observation projects such as detecting floating marine debris and identifying aircraft contrails using satellite imagery. Ankur holds a degree in physics and Earth science from the University of Alabama in Huntsville. He frequently produces informative videos on environmental topics on his YouTube channel dedicated to climate education. He is passionate about natural climate solutions, sustainable urban design, and environmental education. Outside of work, he enjoys playing ping pong, hiking, reading, and foraging wild plants and mushrooms.
LA'TANYA SCOTT
La'Tanya has been the Education Director for the Cahaba River Society since 2022. She previously served as Environmental Science Educator since April 2014 and has delivered hands-on environmental education programs to students in the classroom and in the field through the Shane Hulsey CLEAN Environmental Education Program.
La'Tanya is a skilled outdoor educator and role model who strengthens Cahaba River Society's outreach and service to urban schools and youth of color. Her intense interest in the Cahaba River, her skills and knowledge, and especially her boundless enthusiasm have led hundreds of students to understand the importance, and the wonders, of the Cahaba River. As 2020-21 Co-Chair of the CRS Equity, Diversity and Inclusion Committee, La'Tanya steered monthly conversations to develop the EDI Statement of Intent and learn about the water equity issues of the Cahaba peopleshed from diverse voices.
She holds a degree in Environmental Science from Miles College. Even before her graduation, La'Tanya knew that she wanted to work in nature and to inspire people to love the outdoors as much as she does. She has held a lifelong passion for being outdoors and helping people, which she credits her family with nurturing and strengthening throughout her upbringing.
La'Tanya has also helped to form the active and dynamic Junior Board of the Cahaba River Society, for which she serves as staff liaison. She has been the keynote speaker at a variety of events including the Color the Crag Climbing Festival and the Alabama Department of Environmental Management's Nonpoint Source Pollution Conference.
LAURA KATE SMITH
Laura Kate is a 3L at the University of Alabama School of Law with a passion for environmental law and its effect on the state of Alabama. She is involved with various organizations at the law school, including roles as a member of the 2022-2023 National Environmental Moot Court Team, an Articles Editor for the Alabama Civil Rights and Civil Liberties Law Review, and the vice president of the Environmental Law Society. During law school, she has spent time working at the Department of Justice's Environment and Natural Resource Division, interning with Greater-Birmingham Alliance to Stop Pollution, and of course, interning with Alabama Rivers Alliance! In her free time, she enjoys cooking, running (sometimes), and spending time with her fiancé and their two dogs.
LAURA QUATTROCHI
Laura is finishing up her Master's Degree at UAB in the Anthropology of Peace and Human Rights program. Her passion for environmental and social justice issues stemmed from the two years she spent in the former YWCA's Building Communities, Bettering Lives social justice AmeriCorps program. She is a grassroots organizer and is actively involved in many environmental nonprofits throughout the state. She loves people and never meets a stranger!