Alabama Rivers Alliance is pleased to welcome five rising filmmakers to Alabama this summer for the 2018 Southern Exposure film fellowship.
During the six week summer program, the fellows will create short documentaries that tell impactful stories about Alabama's environment and the important work required to protect its abundance of natural wonders and scenic beauty.
ARA's partner groups work together throughout the year to develop a list of film topics from which the fellows work to create short documentaries, bringing attention to urgent environmental issues around the state, as well as highlighting the people, places and things that make Alabama special.
Returning for its sixth year, the Southern Exposure film fellowship has created nearly 30 films exploring important topics throughout the state. As a result of these poignant stories depicting the triumphs and challenges facing Alabama, numerous films from past fellowship years have been selected for screening in juried film festivals around the country.
Live screenings and online distribution of the films continue to reach a variety of audiences, helping Southern Exposure fulfill the mission to spread awareness, appreciation, and inspire action on behalf of Alabama's environment.
ARA and Southern Exposure's Program Director Michele Forman are pleased to welcome this year's fellows:
Born and raised in Birmingham, Jess Lingle is excited to return home to Alabama after receiving her B.A. in Sustainable Development from Appalachian State University in Boone, NC. She has a passion for films which shed light on issues that most people aren't aware of, but leave viewers feeling informed and inspired. She hopes to find meaningful ways to connect with people and generate energy and sustainable change, through the mediums of art and documentary film. In her future career she hopes to explore topics relating to local food systems, menstruation, and biodiversity and their connections and struggles with sustainability principles.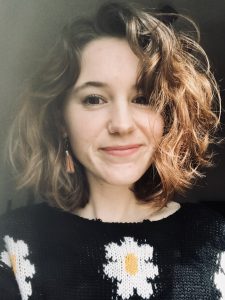 Ellen Esling is a geographer and media artist exploring place, identity, and ecology. She is a Media Arts MFA candidate from Southern Illinois University Carbondale, where she also completed her Bachelor of Arts, specializing in Radio, Television, and Digital Media, as well as Geography and Environmental Studies. Ellen works across a broad spectrum of mediums including film, stop motion animation, photography, sound art and installation. More recently, she has been committed to storytelling with a focus on rural studies in the United States, and interests in environmental justice and experimental cartography. Her MFA thesis film, Coyote Midwives, is about home birth and reproductive justice in Illinois, and will screen at the Liberty Theater in Murphysboro, Illinois in July, 2018.
David Diaz was born and has roots in Colombia but was raised amid the rivers and natural beauty of Florida. He received his B.A. in Environmental Science from the University of Florida and a Masters in Aquatic Ecology from the University of Georgia. After completing ecology-based work throughout the US and internationally, he realized that his passion lies in raising awareness of water issues and creating positive change through the use of filmmaking. He shifted his career focus and completed an intensive Documentary Making course at the New York Film Academy, leading to positions working with various production companies in NY and Oregon. He is continuing to improve his filmmaking skills as he pursues his dream of becoming a Digital Storyteller focused on freshwater resources.
Entering her final year in Loyola University Chicago's Master of Communication program, Kaitlin McMurry is pursuing a degree in Digital Media and Storytelling. Previously a news producer and reporter in Florida, Kaitlin is an aspiring documentary filmmaker who aims to produce meaningful and impactful stories about environmental and social justice issues. She is passionate about the environment, loves to be outdoors, and is looking forward to telling important and compelling stories that inspire change.
Amelia Tyson is a MFA candidate at American University in Washington, DC, where she focuses on wildlife and environmental filmmaking. Her thesis film looks at water conditions in the state of Alabama through the dual lens of grassroots advocacy and education, and the structural and systematic mechanisms preventing the protection and conservation of the state's abundance resource.